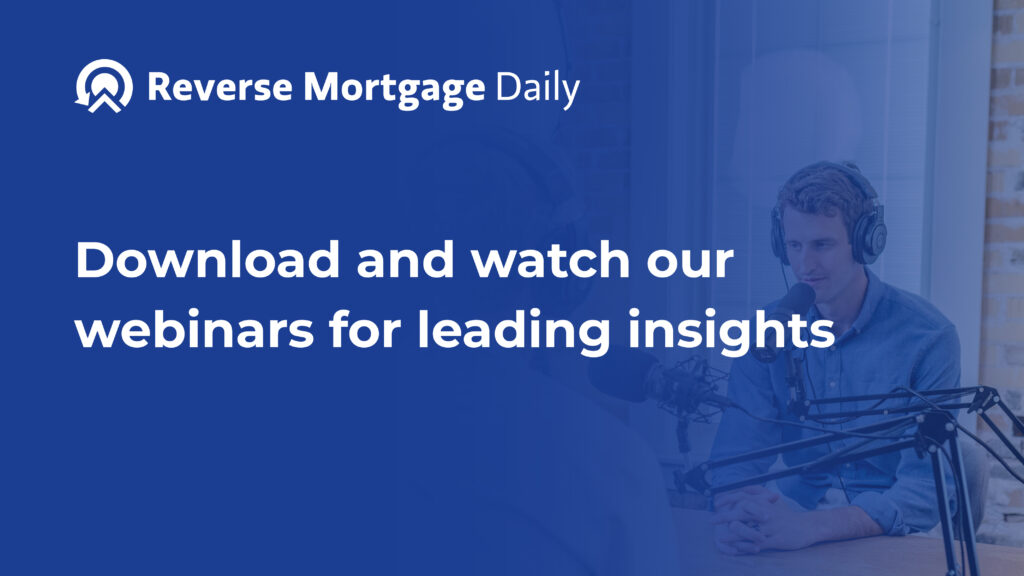 Review presentation decks and download full recordings of the latest webinars from Reverse Mortgage Daily.
Work with Reverse Mortgage Daily and create a live webinar or host an on-demand webinar that has already been recorded. Click here to inquire and speak to someone about details.
---
Global financial markets have been radically affected by the outbreak of the COVID-19 coronavirus pandemic, and the reverse mortgage secondary market is no exception.
---
The retirement planning landscape with respect to home equity is changing. With new products and new retirement challenges in 2020 due to the COVID-19 crisis, home equity conversion is gaining appeal among financial professionals and American households.